MapleStory Fest 2020 is going to be an entirely online event this year due to current travel restrictions. The good news is that everyone can attend for free! The event will be held on the official MapleStory Twitch streaming channel on November 11th 11am PST, so add it to your diaries!
MapleStory Fest is an annual event held by Nexon America, usually in Los Angeles California at a venue for players from all over the world to attend. Entries are usually very limited and getting tickets has proven difficult in the past.
Whilst these events are usually just fan-service, they do sometimes offer a glimpse of what updates are coming to MapleStory GMS version and also updates to other MapleStory games, such as MapleStory M.
There'll be no updates in regards to MapleStory 2 this year... as it was shut down earlier in the year.
MapleStory Fest 2020 Recap
MapleStory Fest 2020 has now concluded! If you missed the event, you can watch the video on MapleStory's Official Twitch channel. The event lasted a little over 2 hours, and here is a breakdown of what players learned about upcoming updates to MapleStoryM and MapleStory:
Giveaways
Custom Hardware was given away to players who watched the stream! It included custom HyperX Headphones, earphones, keyboard and microphone.
Many of the items were given away just be spamming chat with a special keyword, and a random user was selected for the reward.
Throughout the stream they also announced winners of the Raffle, who would receive the MapleFest Gift Box in game.
Show Hosts
Since the stream was done online, many hosts were streaming from their rooms at home! Here were all the featured hosts:
MapleStoryM - Mobile Game Announcements
MapleStoryM is Nexon's mobile version of MapleStory. It is similar to the main game, featuring the same cute characters and monsters, but with different gameplay elements.
This section was introduced to us by Calahan, MapleStoryM's Community Manager.
Demon Avenger Class announced for MapleStoryM!
Dev Video from MapleStoryM Developers
Voice Of Maplers: expand ticket multiplier system, stacking time-limited items coming early 2021, UI/UX improvements for buff indicators and slots, reduce time it takes to develop characters, improve trading station
Meso Improvements: improvements to making mesos, star enhancement burden reduced by safe enhancement event (more to come)
DPS Improvements: updates to DPS of all classes [mentions they do internal testing of DPS of all classes using max stats]
Attack on Titan event coming to MapleStoryM
There was also a MapleStoryM Quiz and MapleStoryM Guild Screenshot voting event.
MapleStory Announcements
The MapleStory Announcements featured around the Awake event, which now has it's own micro-site on the main MapleStory website. We got to see a new video showcasing what is to come:
Showcased all the new 5th job skills for all classes
2 Teraburning Event Characters (gain 3 levels per level up up to level 200) + Burning World
Grand Athenaeum 6th Episode
Time Of Awakening Event: Awake Ring, Growth Potions
Better Maple Project: CashShop Equip Inventory Tab, Auction House Improvements,
Reboot World Improvements: Zero Character Creation coming
Legion Arena
New Area: Selas
Holiday Events
Familiar Improvements: Option to turn down transparency of other player's familiars
Sengoku Returns Boss (from the previous event, now made permanent)
There was also a video from Anna, MapleStory GMS producer where she talked about the Awake events coming shown in the video.
Zero creation event is from December 16th-January26th in Reboot world.
Regular servers will get a new event for starforcing (a 10-minute buff for 30% off cost)
Tera Burning Characters will be on November 18th and one on December 23rd
Better Spawn for mobs in Arcane River coming
Then there were several events on stream:
MapleStory Quiz
MapleStory Fan Art voting contest
MapleStory Guild Screenshot voting contest
MapleStory Cosplay voting contest
There was also a short video from the development team in Korea in which they thanked players for their support and playing the game (no announcements).
MapleStory Fest Gift Box
Players who won the MapleStory Fest Gift Box this year got the following rewards:
10,000 Maple Points
Red Familiar Card (x5)
Share the Joy Atmospheric Effect (x10) Coupon (MVP type coupon)
MapleStory Fest 2020 Title (which grants +30 all stats and +10 ATT/M.ATT for 60 days)
Bladeweaver's Throne chair
Bladeweaver's Brooch, Robe, Shoes, Aura, and Sword outfit items
90-day Yeti Chat Emotes
Winter Night Damage Skin
In total, it seems around 300 players received the gift box across all worlds and both regions. A full list of winners and prizes can be found on the website.
GM Jump Quest Event
Finally, there was supposed to be an on-stream event of the GM Jump Quest at Henesys Pet Park. Unfortunately, it seems as though there were too many players who joined the event in-game and caused the map to become unstable, with many disconnecting- including the GMs!
That being said, we were able to attend the event, and here are a few screenshots: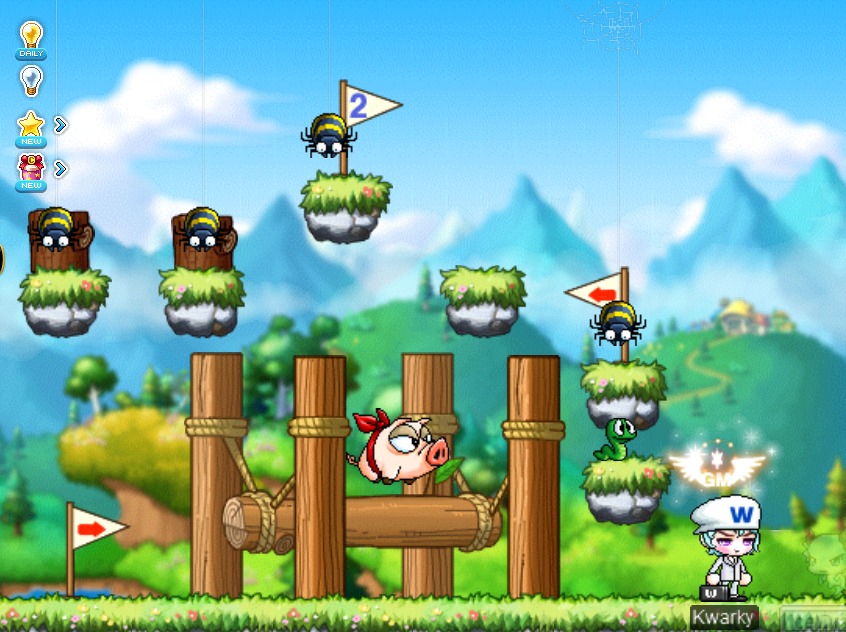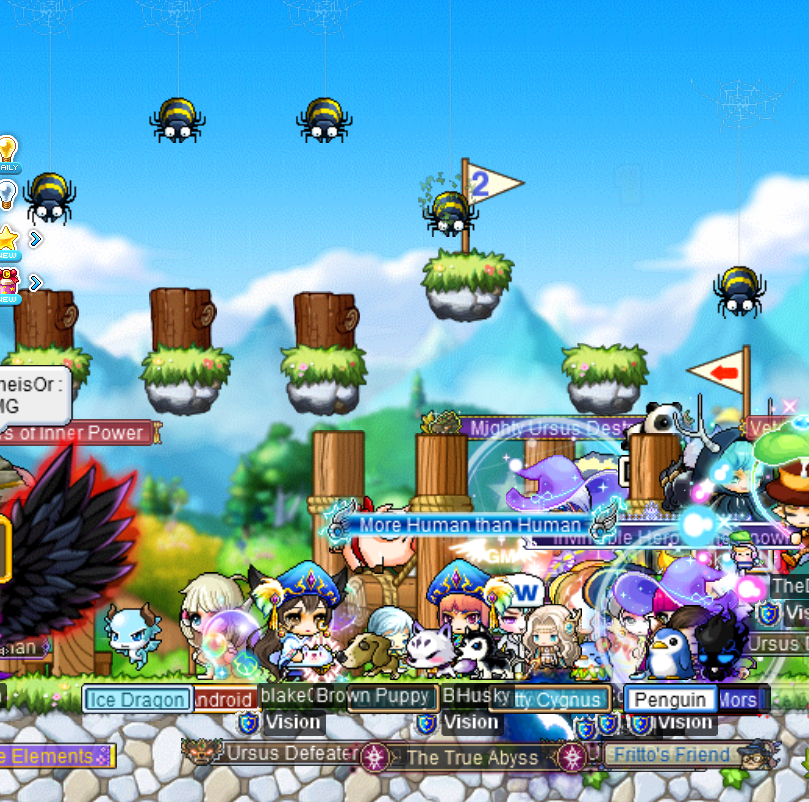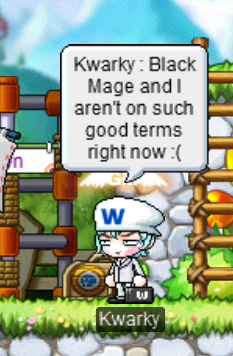 What to expect from MapleStory Fest 2020?
The stream is expected to last for around 1-2 hours, which isn't very long at all. In MapleStory Fest 2019, they had a multi-hour Q&A session with MapleStory Developers alone. With just 1-2 hours, it may be that not much content has been planned for this stream, but we will have to see. When the event is over, the video will be viewable on the MapleStory Twitch channel for anyone who missed it.
We'll have videos from the MapleStory and MapleStory M developers, special raffles of unique prizes, exciting announcements about what's on the horizon, fan art and cosplay contests, and more, all for you to view from the comfort of your own home!
It sounds as though they will have some pre-recorded videos from the MapleStory developers this year to talk about what's to come to MapleStory. Usually this content isn't a surprise, as GMS follows updates from KMS, who get their updates 6 months in advanced. There will probably be a preview of the AWAKE update, which is due to come to GMS this November/December.
Currently, new and old players can enter a raffle to win in-game prizes on the MapleStory Fest microsite. There seems to be two separate draws (one for new players and one for existing players) so we assume these will be drawn during the event.
There are other competitions players can enter too. These are known as Fan Contests:
Guild Showcase Contest - Submit a screenshot of your guild for a chance to be featured on the event + prizes
Art Contest - Submit a piece of MapleStory Fanart
Cosplay Contest - Submit a picture of you dress as your favourite MapleStory character
Video Contest - Submit a video related to MapleStory
MapleStory GM In-Game Event: Henesys Pet Park Jump Quest Competition - head to channel 17 during the event to take part in an event held by MapleStory's GMs. There will be summons to added to the map! The reward will be a permanent mount: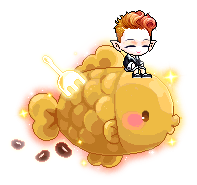 MapleFest Emblem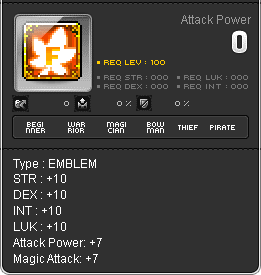 So far no prizes have been revealed in terms of what you can actually win. Many players are hoping for a return of the MapleStory Fest Emblem item.
We will update this page with a recap of what happened in MapleStory Fest 2020 when it finishes on November 11th.