MapleStory GMS has announced that players who have created a Jett class will see their characters be deleted from February 2024. This is the latest development in MapleStory GMS cutting old content that players have spent years using and investing hundreds of hours in.
Jett is an exclusive class to MapleStory GMS, based on the ZEN class in CMS (Chinese MapleStory). The class was first introduced in 2012 and now over a decade later, the class is being removed entirely.
Character creation was disabled on April 27th 2023 and those who have a Jett character will be able to play it until February 2024.
Jett Class Deletion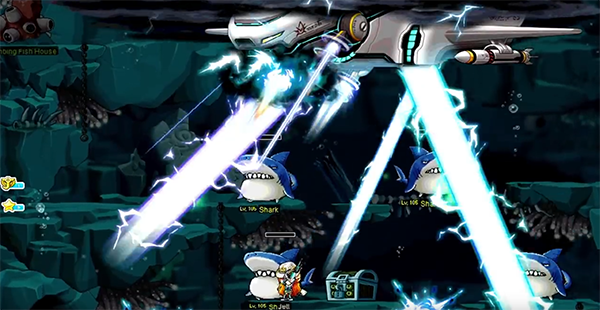 Jett is a Pirate class that was introduced during the Renegades update during summer 2012. The class has been severely neglected over the last decade, often missing out crucial updates and having unbalanced skills that put it behind other classes in MapleStory. Only through community uproar and feedback, did Jett get some form of updates over the last few years to make it playable.
However, it seems the GMS team have decided that the cost of keeping the class updated was too much and have decided to get rid of it.
This isn't the first time that "exclusive" content for GMS has been removed. Last year, Kanna had it's spawn-enhancing skill gutted, Pottable Badges were removed for new players and exclusive Legion blocks from Lab Server have never returned.
It seems MapleStory GMS is trying to streamline their content to be inline with KMS (Korean MapleStory), which is the main version of MapleStory. GMS players get translated patches from the KMS version and having exclusive content makes this more difficult for developers to manage.
Jett Compensation Details
Outlined in the Maple Memo, Jett characters will be able to transfer their character to one of the other 15 Explorer classes in MapleStory. Along with their current progression, you'll also have your equipment and nodes transferred over too:
Equipment Stats

: Scroll Enchantments, Bonus Stats, Potentials, and Bonus Potentials, will be changed in respect to the Job chosen during the transfer.

Note: For example, transferring to a Hero will change the primary stat to STR.

Skill & Boost Nodes:

All Skill Nodes will be converted into their respective Skill Nodes for the Job chosen during the transfer. Boost Nodes will be removed and number of Nodestones will be granted based on the level. Further details on this will be provided in a future announcement.

Note: This is separate from the Nodestone (x100) coupon for completing the Jet Job Transfer event.
There will be an event announced later this year that will allow players to transfer to their new chosen class. Those that do not transfer will see their Jett turned into a Beginner Class.
There are also several other compensation items given:
Compensation for Each Jett Character that Completes the Jett Job Transfer Event

Each Jett character that is transferred will receive the following items.

Character Name Change Coupon (x1)

: Untradeable. 7-day duration.

Jett Job Default Avatar Coupon (x1)

: Untradeable. 7-day duration. Resulting item is permanent.

Anti-Gravity Cycle SFF-X Mount Coupon (x1)

: Untradeable. 7-day duration. Resulting item is permanent.

Cerberus Symbol Coupon (x1)

: Untradeable. 7-day duration. Resulting item is permanent.

Item Description: Jett Job Symbol Cash Effect

Compensation Given Once Per Account After Completing the Jett Job Transfer Event

You will receive the following rewards once per account after completing the Jett character transfer. 

[Updated] Trace of Jett (x1):

Tradeable within world. Consumable, 1-year duration. Use this skill item to obtain the following effects:

Link Skill: All stats, Attack Power, Magic ATT + 35.
Legion Skill:

Passive: Critical Damage Increase: +6%.

How to use Trace of Jett:

The skill item will last 365 days, during which used and traded within world.

The effects will last for 30 days after the skill item is used. Once expired, the skill item can be used again to obtain the same effects again.

Magnificent Growth Potion (x1)

: Tradeable within world. 7-day duration.

Growth Potion Selector Coupon (x1): Untradeable. 7-day duration.
Nodestone (x100)

: Tradeable within world. 7-day duration.

Symbol Selector Coupon (Arcane x100 / Sacred x20) (x1)

: Tradeable within world. 7-day duration.

3x EXP Coupon (15 min) (x10)

: Tradeable within world. 7-day duration.
What does this mean for other exclusive classes?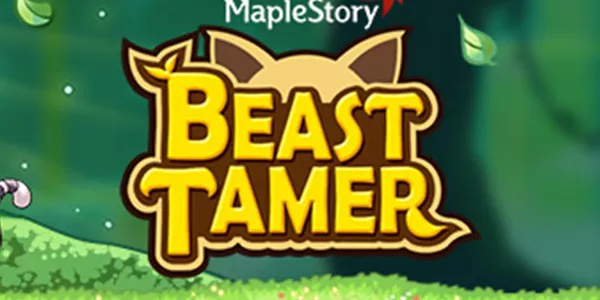 With KMS being the de facto version, there are several other classes that appear in GMS and not in KMS. Those classes are Kanna, Hayato and Beast Tamer.
Kanna and Hayato originate from the JMS version of MapleStory, whereas Beast Tamer comes from CMS. There have currently been no plans or announcements about the future of these classes yet.